The Right Tools Make All the Difference
If you are a beginner and trying to decide which type of tools to buy, there are a number of questions to consider in making your decision.

How large are the projects you will be working on?
If the work can be hand held, such as caricatures, walking sticks or tableware, palm tools are probably a good starting point. Palm tools are shorter in length, offering better control since the cutting edge is closer to the controlling hand. They are available in very small sizes for carving details proportional to the work.
Palm tools fit conveniently in the palm of one hand while the other holds the work. Although this method is not recommended for safety reasons, many experienced carvers use this method in conjunction with an anti-slash, carving glove in an effort to avoid cutting themselves. Beginners should always try to clamp the work to a stable surface and keep both hands behind the cutting edge of the tool.
Larger projects up to 12"-15" inches can be done with palm tools using wider profile sizes. Larger projects, such as architectural details or furniture, may require mallet tools. They are called mallet tools because they can be pushed through large amounts of waste wood with the aid of a heavy mallet. Mallet work requires a very stable work surface and clamping system to avoid the project moving while being repeatedly struck.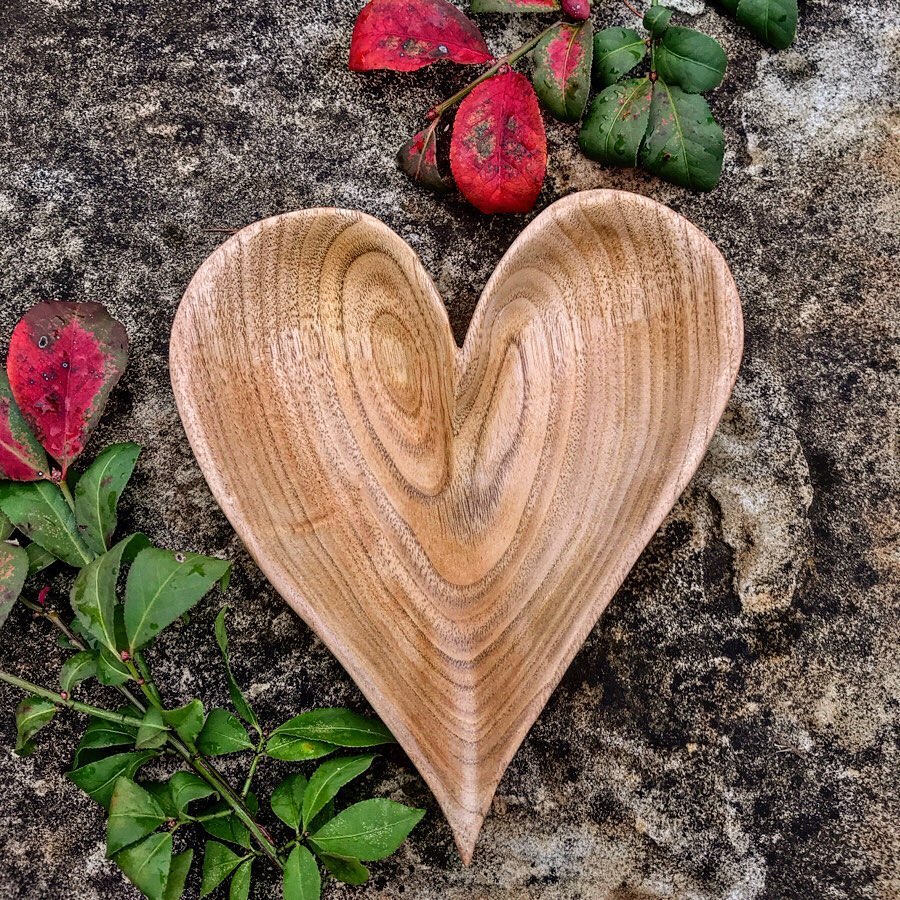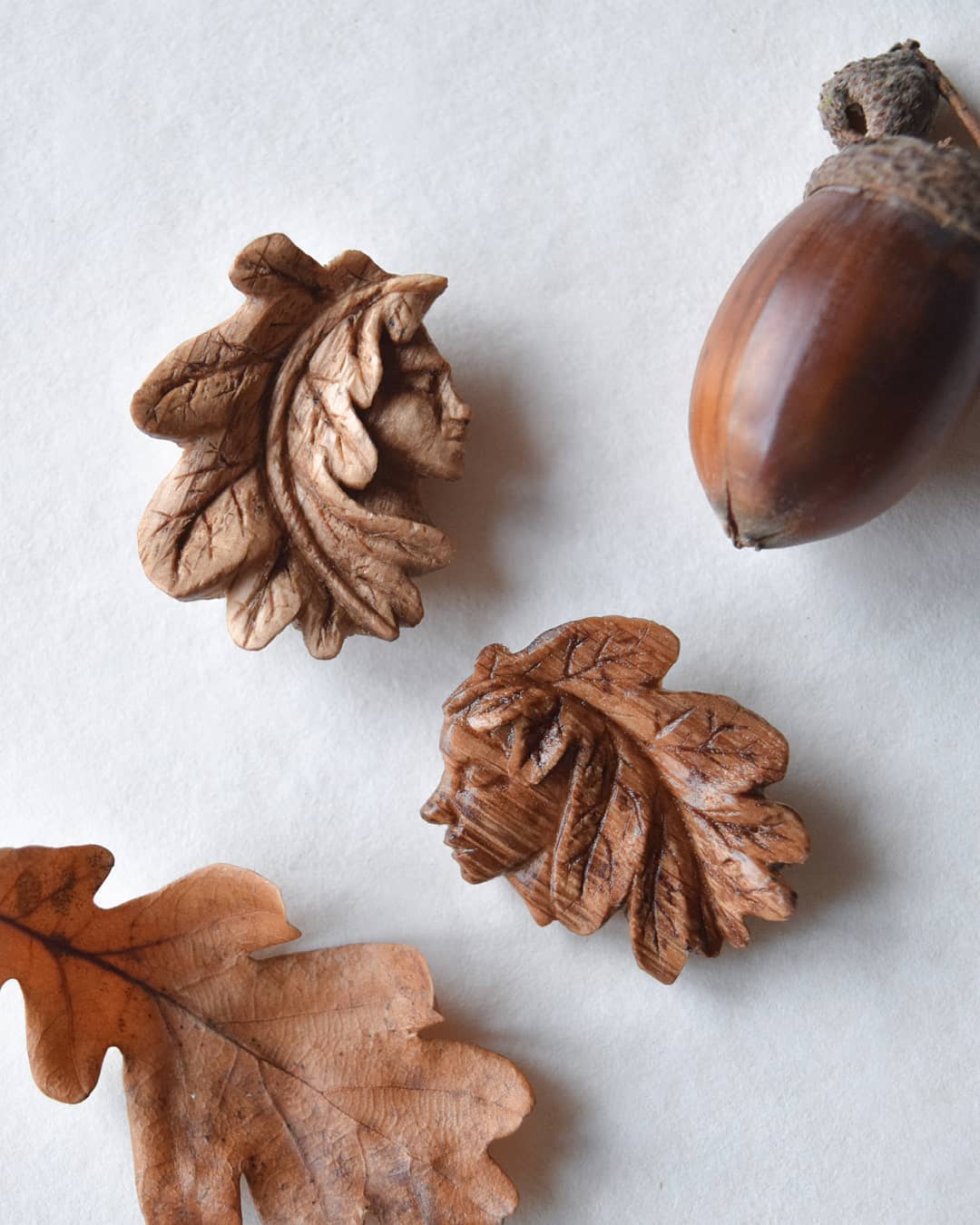 What kind of wood will be used, i.e. hard or soft?
Generally, the harder the wood the more force that is required to push carving tools through it. Many woodcarvers find that using mallet tools for carving hardwoods allow for better control. This is because the mallet provides a short, high impact blow to the tool which in turn moves the tool in short, more controlled strokes.
Trying to push the tool by hand may require so much force that it will cause the controlling hands to shake and increases the chance of slipping with the cut. Detailing a woodcarving, especially a small one, can be done with palms tools as the cuts being made are small and do not require a lot of force.
Power handle tools can work well for larger projects made in softer wood or if there is not a great amount of waste wood to be removed. Another option for carving hardwoods is power-carving tools, which are covered in the next section.
What are power carving and how do these tools work?
Power-carving gouges and chisels are ones that can be attached to a reciprocating power carving tool. These machines generate thousands of very short strokes per minute yielding much better control than using a few mallet strokes. It is a great way to remove large amounts of waste wood in a short amount of time.
People with limited strength in their hand and arms find these machines indispensable. Some machines offer greater power and can accommodate larger tools more efficiently without heating up while working for long periods of time. The size of the work and hardness of the wood will determine how powerful a machine is needed to push the gouges.
We offer two different types of these gouges; the RG gouge series and the SK gouge series. The RG gouges are short in length (approx. 2-1/4") and designed to fit directly into most reciprocating power tools. These shorter tools work well for smaller projects that can be hand-held, the same way a conventional palm tool is used.
The RG gouges can be used as a conventional hand tool when attached to the RG102 handle. The SK gouges are palm tools without a handle. They are longer than RG gouges (approx. 4-1/8"), which offer greater reach and flexibility for hollow areas of a carving. The range of profiles can meet just about any carving need. They can also be attached to any of our quick-connect handles.
The tools will simply push in and pull out of the handle, verses the RG series need for tightening with a collet nut and wrench. Using the SK tools with a power tool may require the addition of a SK109 Universal Adapter. Consult the reciprocating tool reference chart for other machines and tool compatibility.
Should I buy a set of tools or build my own custom collection?
Sets of tools are the most economical way to buy tools. Our sets are designed primarily by the size of the project to be carved. Most of these sets contain a #3, #5, #8 and a V-tool which covers most carving situations. Larger sets will contain these same tools, however, they will include a wider variety of sizes.
The larger the set is, the greater the savings. You will find that most of our sets do not contain specialty tools. These are tools that are designed for very specific cuts that are generally difficult to make with any other type of tool, i.e. spoon gouges, back bent gouges and skew gouges.
Consult individual tool descriptions listed in their category for specific uses. Most likely, the beginner is better to start with a set of tools based on the size of the work and then add to the collection as needs arise. Some SK Tool Sets are made specifically for beginners and contain basic woodcarving instructions along with a small starter project.
These sets are very portable and less expensive than fixed handled tools. They also offer the user an option to upgrade to power carving if the need arises.