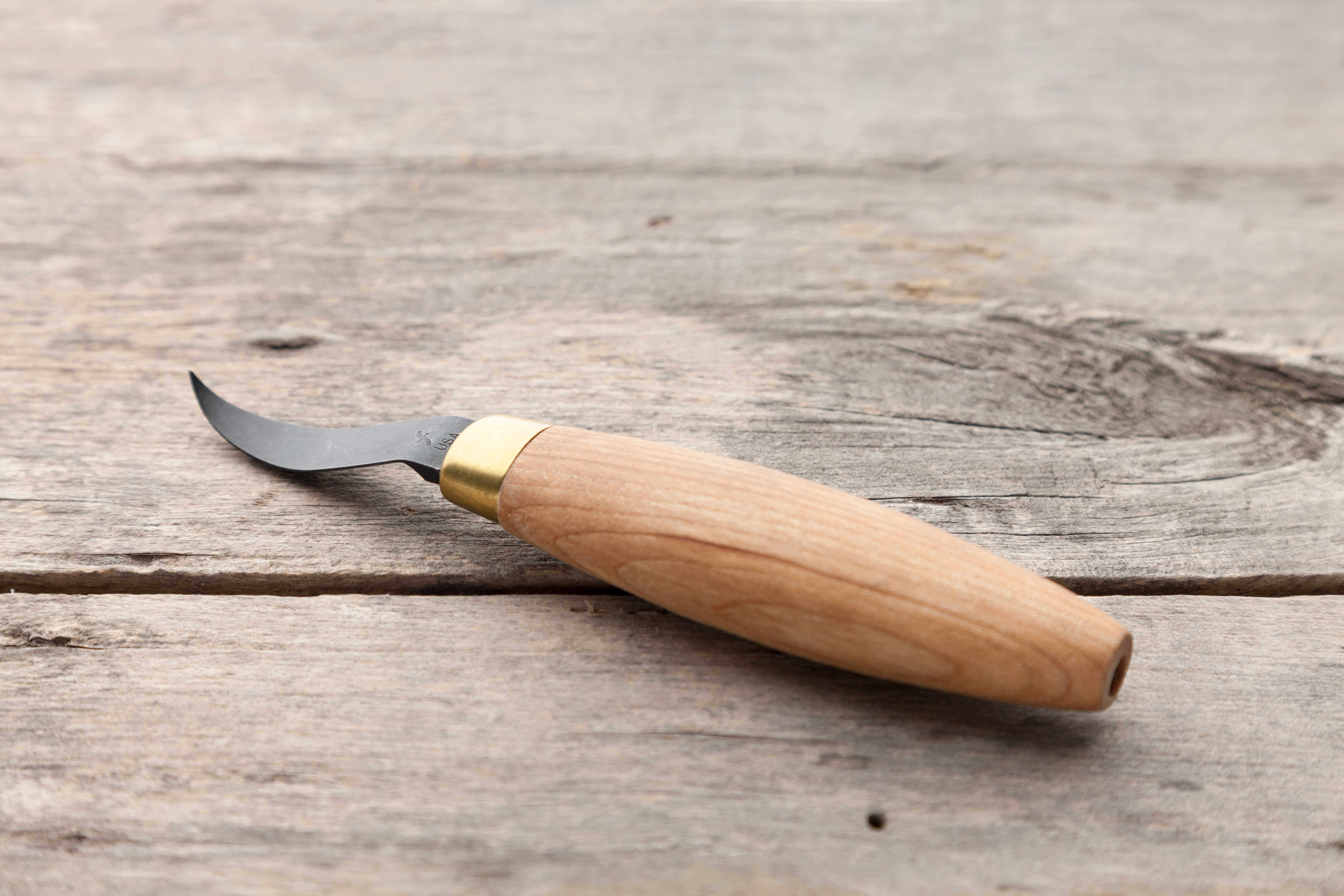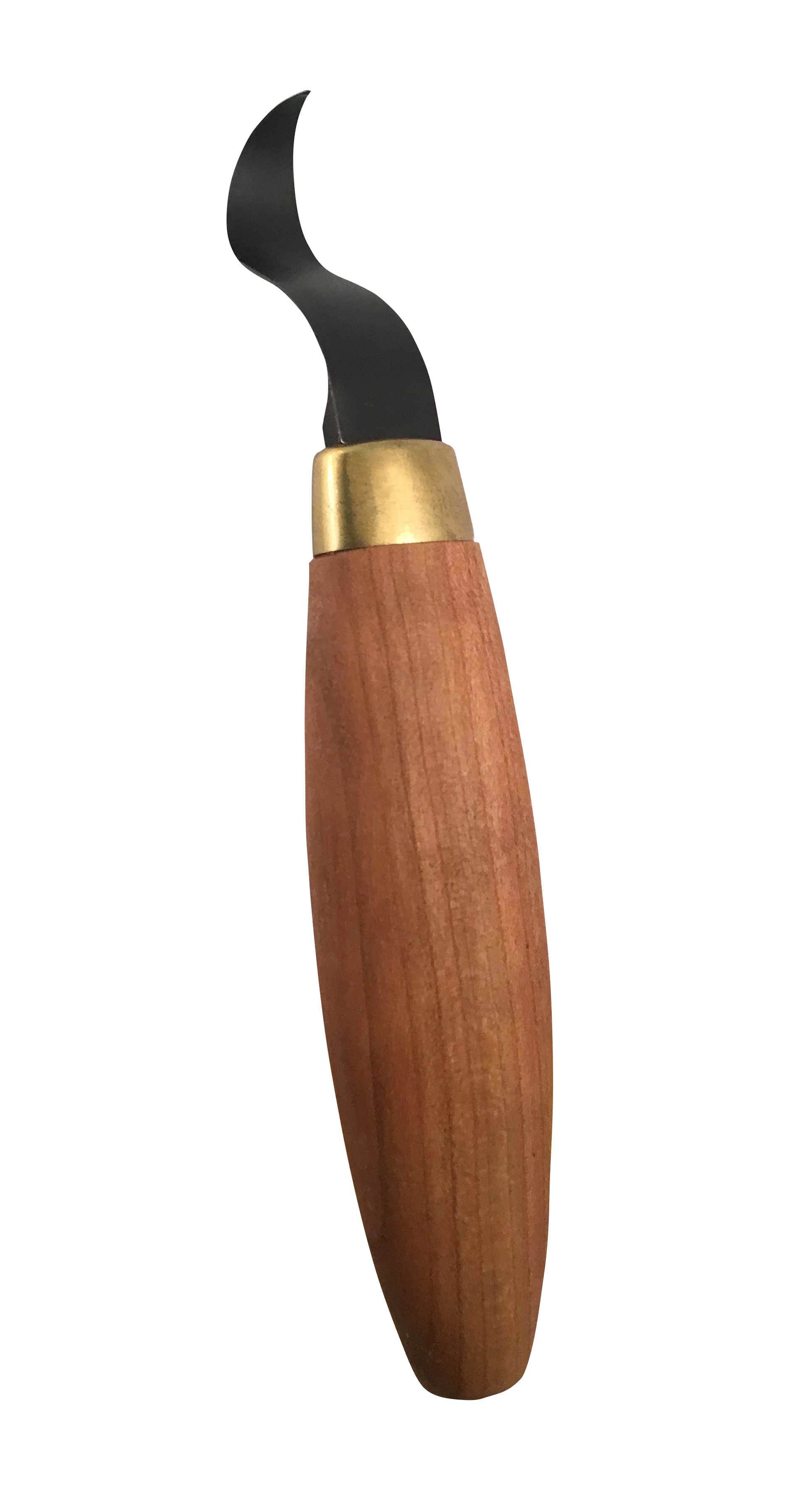 KN55
KN55 Spear Point Variable Radius Hook Knife
Made in the USA
Ships for Free
Description:
Blade Length: 2.25"
Overall Length: 6.8"
Radius: Variable - .5R to 1.25R
Ambidextrous design
Right hand cuts, left hand cuts and everything in between, the KN55 Spear Point Variable Radius Hook Knife is the spoon carver's dream. This thing shreds. From tip to tail this premium quality tool comes shaving sharp and built to last. Precision ground steel up top, through-tang construction, brass ferrule and conditioned cherry on the handle - Top quality materials mean this knife will develop a gorgeous patina over time. The gently sweeping hooked blade is designed to carve a wide variety of bowl shapes, and the spear point tip gets into all the tight spaces. It's double edged too, giving it double versatility for righties and lefties alike. If you're looking for a razor-sharp hook knife to carve it all and keep its edge, this is it.
Item #: KN55
Packaged Product Dimensions