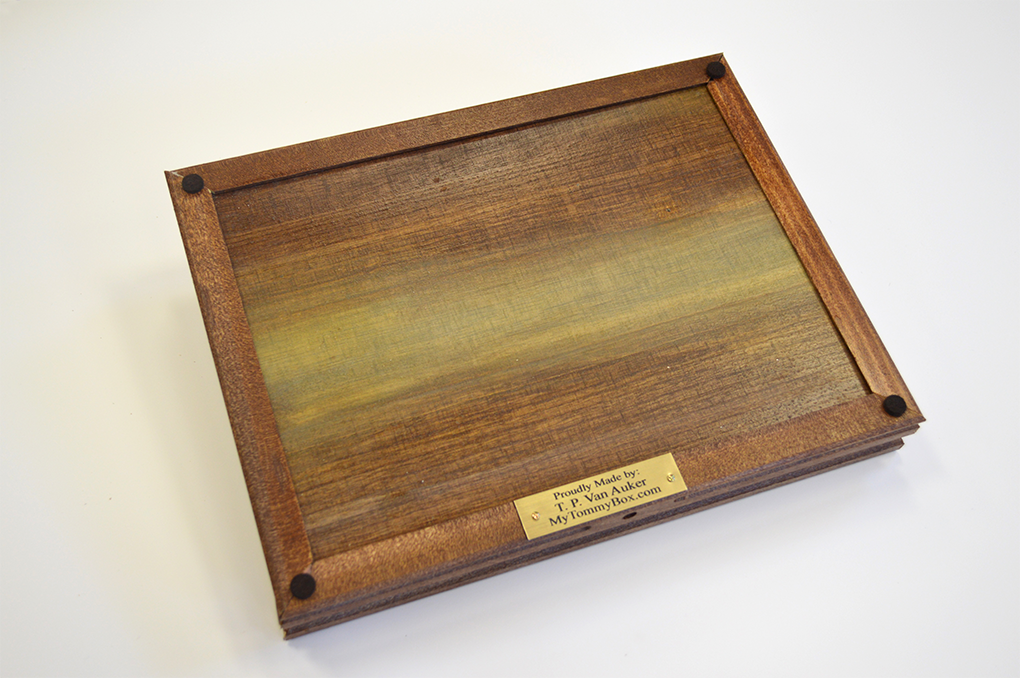 Hand Carved Shut the Box Game #010
Made in the USA
Ships for Free
Description:
Introducing our exclusive handcarved edition of "Shut the Box." A family-friendly game that combines luck and strategy, Shut the Box is a timeless, enjoyable game for players of all ages.
While the exact origins of Shut the Box are unknown, it is believed to have become popular in the 18th century. The game's simplicity and entertainment value helped it gain widespread adoption across the globe.
The rules can vary, but the basic gameplay involves a box or board with numbered tiles representing the values of two dice. Players take turns rolling the dice and then "shut" or flip down the corresponding tiles to eliminate those numbers. The objective is to close as many tiles as possible in each turn, aiming for the lowest score by the end of the game.
Handcrafted with precision and passion by woodcarver T.P. Van Auker in Akron, Ohio, each Shut the Box game is completely unique, making this limited edition a truly one-of-a-kind experience.
Item #:
Packaged Product Dimensions
Length: 12.00 inches
Width: 10.50 inches
Weight: 2.00 Pounds