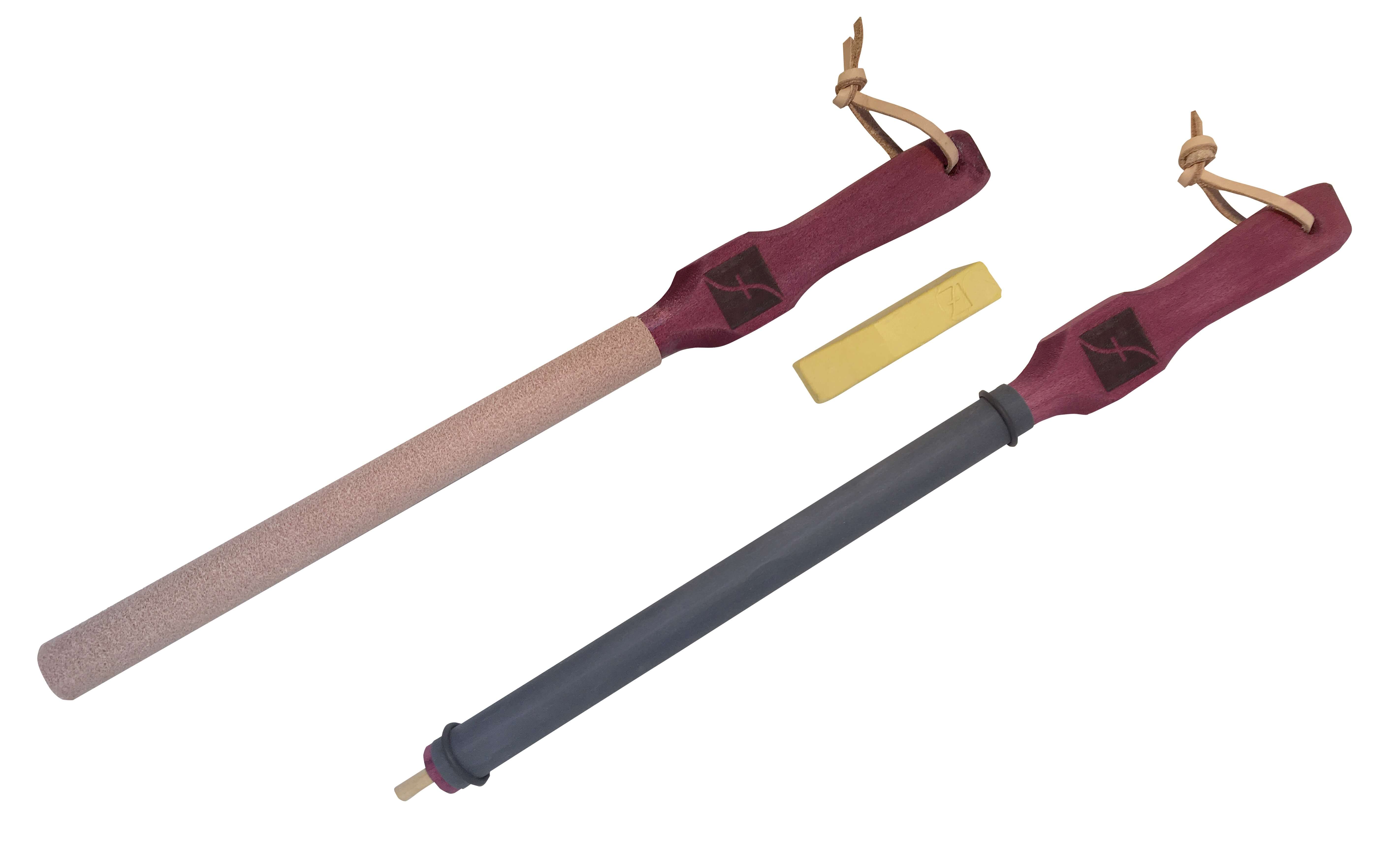 PW19
PW19 Hook Sharpening Set
Made in the USA
Ships for Free
Description:
The Hook Sharpening Set combines the Flexcut Hook Strop and Flexcut Hook Hone to help keep the inside edges of your hook knives razor sharp.
The Flexcut Hook Strop is used to polish the inside edge of any hook knife. The inside edge of a hook knife needs to be polished regularly to keep it razor sharp. It can also be used to remove the wire edge that forms after sharpening with the Flexcut Hook Hone.
The Flexcut Hook Hone is used to sharpen the inside edge of any hook knife. This sharpening tool uses abrasive paper as a more aggressive solution than stropping to remove nicks and scratches from the cutting edge.
A bar of Flexcut Gold Polishing Compound, 400 and 600-grit abrasive paper and instructional guides are included in this set.
Item #: PW19
Packaged Product Dimensions
Length: 8.00 inches
Width: 1.00 inches
Height: 18.00 inches
Weight: 8.30 Ounces
Out of stock