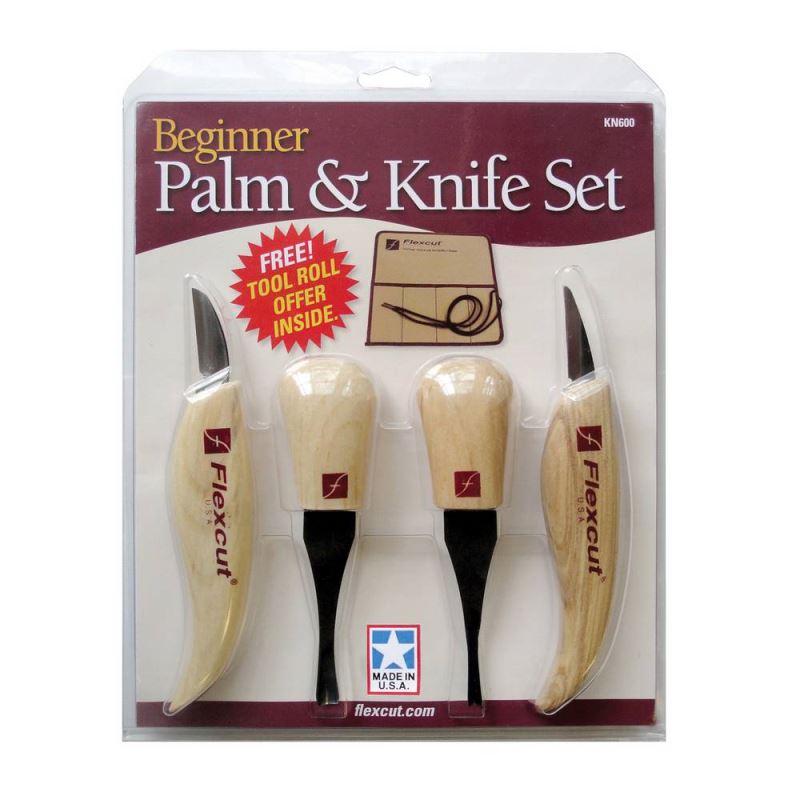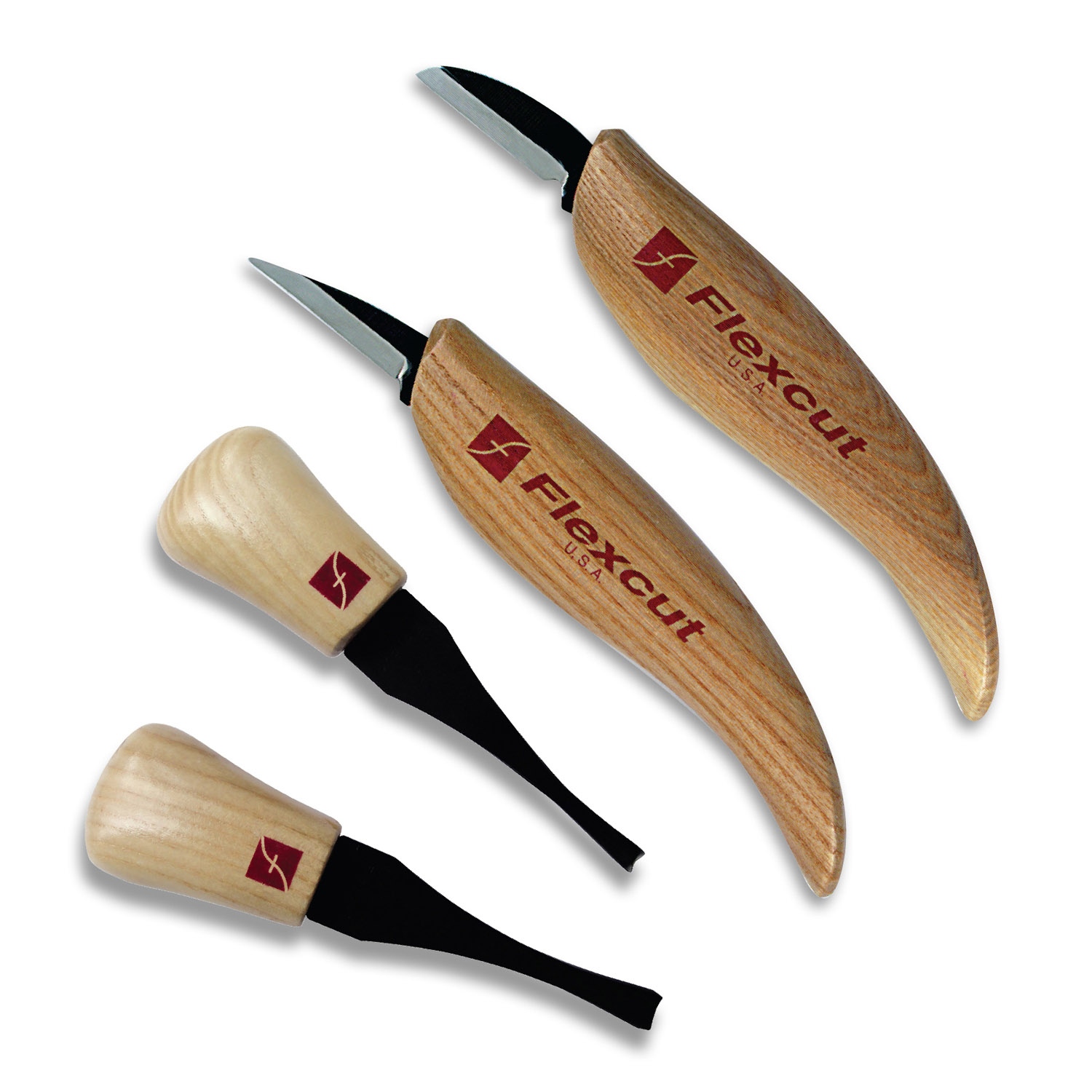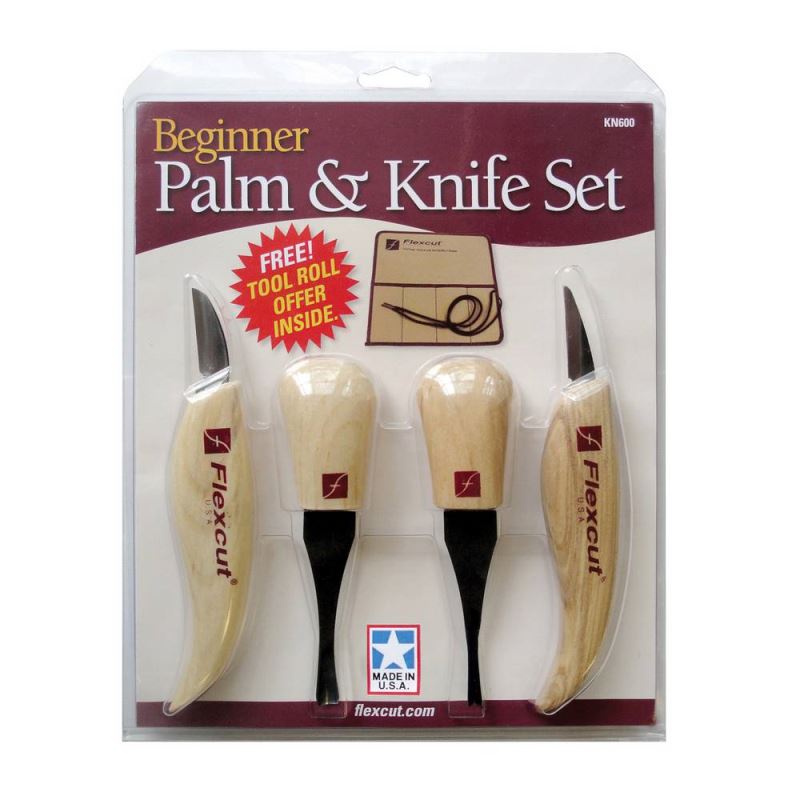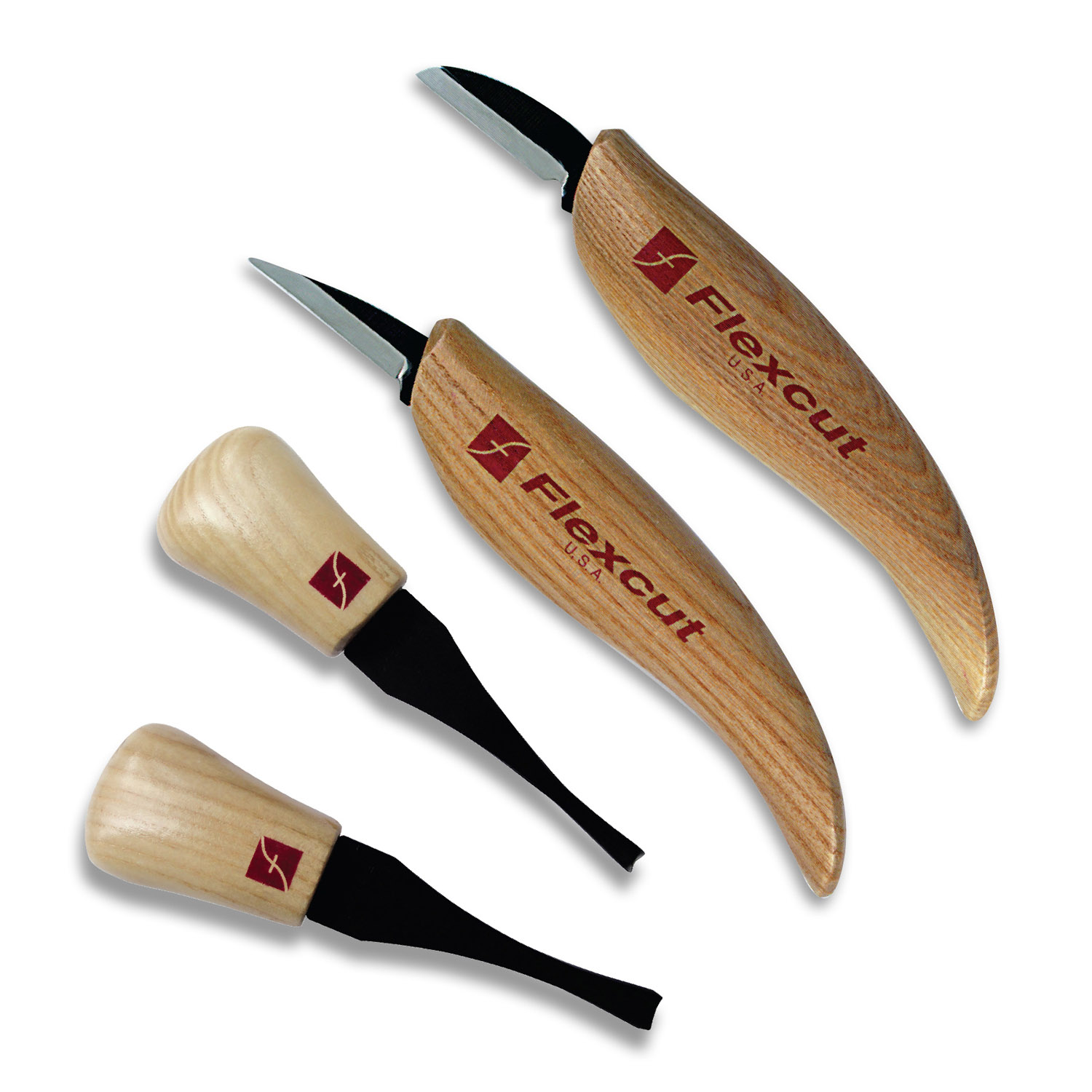 KN600
KN600 Beginner Palm & Knife Set
Made in the USA
Ships for Free
Description:
Our Beginner Palm & Knife Set features our most popular palm tools and knives. It includes an all-purpose cutting knife plus a detail knife for close work and carving the finest details. The two palm tools offer great cutting control and are perfect for small projects such as caricatures, walking sticks and tableware.
Knives included: KN12 Cutting Knife, KN13 Detail Knife.
Palm Tools included: FR306 #6 x 5/16" Sweep, FR307 70 deg. x 1/4" V-Tool.
*Mail-in offer included in each set for a FREE 4-Pocket Tool Roll ($10 Value)
Item #: KN600
Packaged Product Dimensions
Length: 1.25 inches
Width: 8.25 inches
Height: 10.50 inches
Weight: 7.40 Ounces